Description
Slavens MiniMule 30mm HV MiniTron Power-Jet Carburetor for 65, 85, 105cc
Slavens Racing has teamed up with Lectron Fuel Systems to produce the ultimate mini-Lectron carburetor for Mini & Super-Mini bikes.  The Slavens MiniMule 30mm HV MiniTron Power-Jet carburetor delivers improved low-end torque/grunt, stronger mid-range pull and increased top-end over rev.  The increased performance and smooth power delivery combined with a big increase in fuel mileage and automatic elevation/temperature compensation make it a no-brainer. When correctly set-up, the Lectron is on auto-pilot.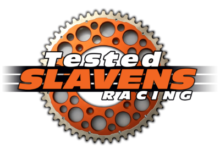 2HP increase on KTM/HQV 65 & 4HP increase on KTM/HQV 85
Only available at Slavens Racing
Proprietary HV venturi design
Jet-less (no jets)
Uses the stock throttle and cable
Automatically compensates for elevation & temperature changes
Dramatic increase to fuel economy
Smoother power delivery than stock Keihin
Increased performance – pulls stronger from low-end to top-end
Machined for perfect fit
Pre-tuned for each specific model & application (note: minor tuning may be required)
Made in the U.S.A.
Available in 30mm HV only
Fits:
See fitment tab above
Return policy: 30 days – If you put fuel in the carburetor it is considered a used product and there will be a significant restocking fee.



Availability: KTM models in stock – others special order
Ships: Worldwide