Description
Trail Tech KTM Fan Kit Upgrade
Trail Tech's TTV temperature switching fan kit monitors your KTM's cooling system performance and automatically activates the stock fan to keep engine at optimum temperature range. This temperature activation/adjustable/digital control system is an upgrade kit for KTM, Husaberg and Husqvarna models that have the factory fan kit.
Custom adjustment of temperature trigger point
Plugs into most stock KTM harnesses
No cutting of fluid lines
Power requirements: 12V DC Only
3 Amps & 30 Watts with fan
Kit includes temperature Gauge, bracket, & temperature sensor
Weighs: 23-oz. Screen size: 23.7 x 13.6-mm (.93 x 53-in)
Fits:
'08-'16 KTM 250-500
'16 EXC/EXCF/XCW/XCFW
'14-'16 Husqvarna FE250-501
'13-'14 FE Husaberg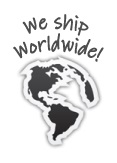 Please Note: For use with KTM bikes that comes with an O.E.M. fan installed. Fan is NOT included.
Availability: In Stock
Ships: Worldwide