Description
In-Line Fuel Filter Kit for KTM, Husqvarna, Husaberg and Gas Gas
The In-Line Fuel Filter Kit includes high quality replacement in-line fuel filters and FMK o-rings for the quick break location.
This filter should be replaced every 20 hours of operation or if poor running conditions exist.
Kit includes 5 filters and 5 o-rings.
Note: We recommend you carry a spare in your tool pack. If you get a clog in your line on the trail you can change it in seconds on the trail.
Fitment:
Most KTM 2011+, Husqvarna 2014+, Husaberg 2009-13 and Gas Gas 2021+ off-road and dual sport fuel injected models including TPI bikes.
Availability: In stock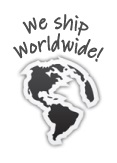 Ships: Worldwide