Description
Ignition Map Switch for KTM, Husaberg, Husqvarna by Bauer
The KTM Bauer handlebar mounted ignition map switch allows you to access the built in dual-ignition mapping feature of your KTM, Husaberg, Husqvarna.
A simple 'plug-n-play' installation connects to your stock KTM wiring harness and allows you to switch from mild to wild with a push of a button on the fly.
The KTM Bauer ignition map switch is compact, unobtrusive and easily installed with clear and concise instructions.
Fits:
'07-18 KTM 125/144/150/250 SX
'07-10 KTM 250SXF
'07-12 KTM 450/505 SXF
'08-11 KTM 450/505 XCF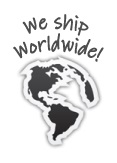 '08-18 KTM 200/250/300 XC, XC-W/EXC/6Days
'08-11 KTM 450/530 XCR-W, EXC-R
'11-14 Husaberg TE250/300
'14-'18 Husqvarna TE/TC/TX125/250/300
Availability: In stock
Ships: Worldwide