Description
Clean Speed Billet Brake Pedal for `17-22 KTM/Husqvarna/Gas Gas 450/500/501
The all new Clean Speed Billet Brake Pedal for `17-22 KTM/Husqvarna/Gas Gas is machined from billet aluminum opposed to porous cast, and has a significantly larger cross-section in the areas where the stock pedal has proven to be weak.  It incorporates the Fasst Company Return Spring to deal with the OEM springs that are known to break and put the return spring in a protected area.  This also gives the pedal a much cleaner look. Blind mounting holes for the pedal pad screws that yield a 'U' shaped cross-section is much stronger than two parallel walls left from the through holes used on most pedals. Extra setup and machining time retains the OEM angle-mount pad design that reduces the frontal-area of the pedal and makes it less of a target for roots and rocks.  It also provides more clearance between the pedal pad and clutch cover.
Includes a brake-snake hole under the pedal pad area for added protection.
Made with pride in Arizona, USA.
Note: Does NOT include a brake pedal pad. Click here to see brake pedal pad options.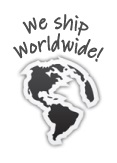 Fits:
`17-22 KTM 450/500 All
`23 KTM 450/500 XCF-W/EXC-F
`17-22 Husqvarna 450/501 All
`23 Husqvarna FE 450/501
`21-23 Gas Gas 450 All
Availability: In stock
Ships: Worldwide